•

•

Instagram Email Extractor

Product Details
What is Instagram Email Extractor?
Instagram Email Extractor – Software can Extract Email from Instagram Profile using below feature
Software Search Instagram Email from Multiple Search Engine : Google, Yahoo, Bing
Software Search Instagram Email with User Defined Keyword

        Software Search Instagram Email From All country Search Engine.
    
Project Requirement
Getting Started
After Registration License , Start Software, software start with below screen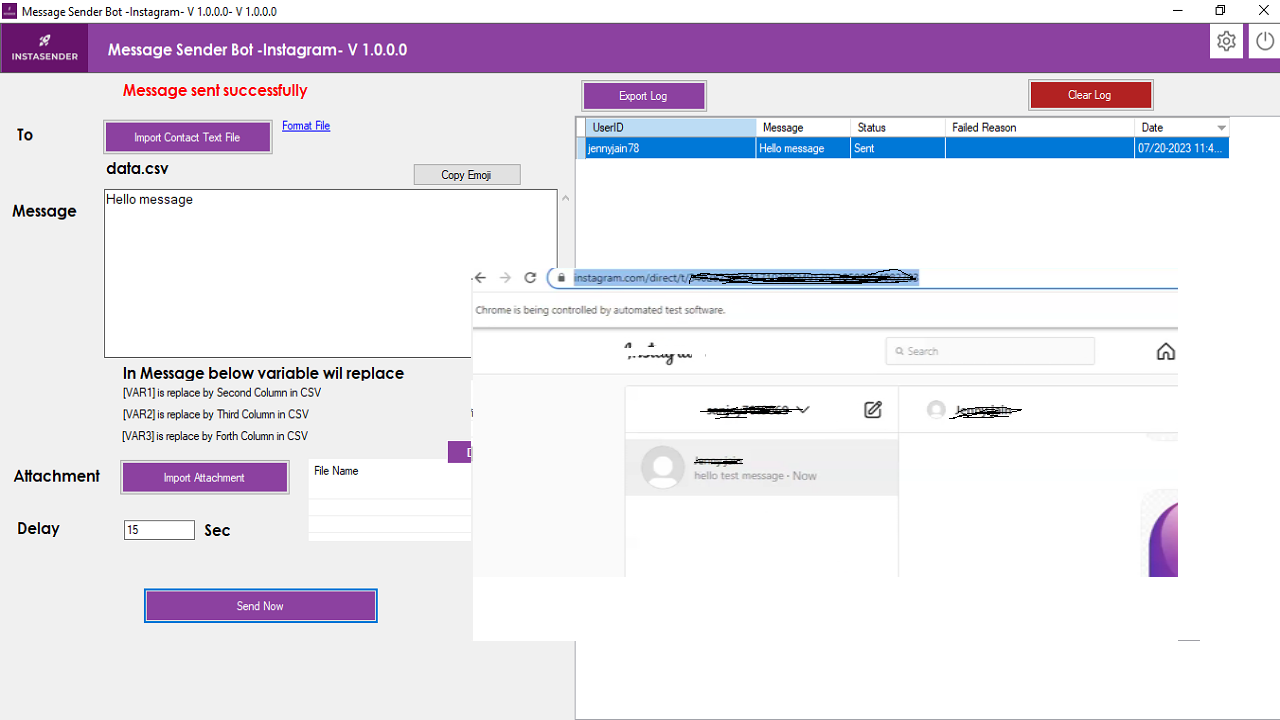 Now you can Search Using below parameter.

Keyword : Any Keyword like Jobs,Sales.
Location : this option is optional but you can write any location .
Search Engin : You can Scrap Instagram Email from mutlipe Search Engine: Google , Yahoo, Bing .
Country : Select Country of Email you want to Scrap Email

Click on Search Button, All Result Display in Software Browser Search Engine.
Click on Get Data Button, All Detail with Email(Gmail, HotMail, Yohoo Mail), Title , Description, Instagram Profile Link is fetched and show in Table .
You can Export All Details in Multiple Format : Excel, CSV , And Text Format.



This Software Also have VPN Setting if you have VPN Then you can Add

Click on Setting Icon on Top Bar , , You can do VPN Setup here. Also can Change Data Export Format , Excel, CSV,Text Format. Software Support Multiple Language , Can Change Desired Language.


Installation Process
New
0 sales • Released: May 10, 2020, 11:11 PM
Instagram Email Extractor
Top Features
• email extractor
• instagram email extractor
• instagram tool
Compatibility
High Resolution: No, Compatible OS Versions: Windows XP, Windows Vista, Windows 7, Windows 8 Desktop, Windows 8 Metro, Windows 10, Application Runtime: .NET 4
Attributes
application-runtime
.NET 4
operating-system-versions
Windows XP,Windows Vista,Windows 7,Windows 8 Desktop,Windows 8 Metro,Windows 10
video-preview-resolution
null