•

•

My Piano - Unity Complete Project With Unity Ads

Product Details
DESCRIPTION
My Piano application with real effect multiple sound effect and beautiful graphic interface for android using unity project.
FEATURES
 Real sound effect
 Unity Ads Integrated
 Unity Project
 Easy to reskin
 Multi-touch
 Multiple Sound Effects
HOW TO SET UP AND RESKIN
This is an Unity project. All Steps are mension in the documentation file. All files are in the Assets folder. All you have to do is reskin, export APK and sumbit then you're done!
Demo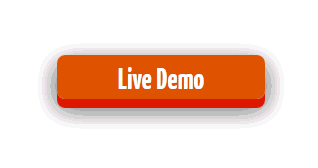 SUPPORT
If you have any questions, please send me a message. I am willing to support you.
New
0 sales • Released: Apr 15, 2020, 11:32 PM
My Piano - Unity Complete Project With Unity Ads
Top Features
• android
• android app
• android piano
• apk
• full app
• my piano
• piano
• unity
• unity piano
Compatibility
Software Version: Android 9.0, Android 8.1, Android 8.0, Android 7.2.x, Android 7.1.x, Android 6.0, Android 5.1.x, Android 5.0, Android 4.4.x, Android 4.3.x, Android 4.2.x
Attributes
compatible-software
Android 9.0,Android 8.1,Android 8.0,Android 7.2.x,Android 7.1.x,Android 6.0,Android 5.1.x,Android 5.0,Android 4.4.x,Android 4.3.x,Android 4.2.x
mobile-files-included
.apk,.dex,.java,.xml
video-preview-resolution
480x960