•

•

Table Fluid - complete Table style for mobile and pc with columns slider - pure CSS, LESS, SASS

Product Details
Table fluid – make your table responsive
Display as many columns in the table as will fit on the screen, you can switch between columns using very convenient navigation.
Rensponsive, complete HTML Table style for mobile device and desctop
Fully modifiable, written in pure CSS with LESS and SASS compiler with many variables and mixing.
This plugin is part of Formir framework – first fullly pure CSS framework.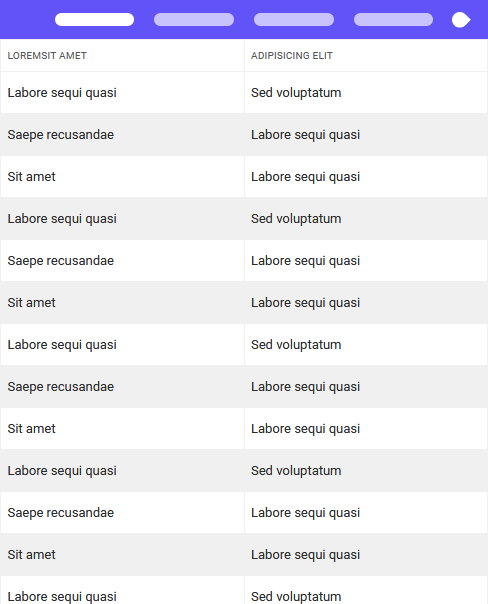 Why I need Table fluid?
The correct layout of the table is one of the biggest problems faced by UX specialists,
it is very difficult to correctly present the data in the table, and at the same time to make it useful and cool.
We give you a ready solution, without additional implementation.
Slide bettwen columns using navigation – table fluid will display only number of columns will fill great
You can setup your own breakpoints and columns number



Add hover style for row, cell and even column

Manage you borders
Borders with 3 types, vertical, horizontal or none

Add expandable sections and rows
You can expand single row or whole body sections

Add dots (...) and prevent text wrap
Don't want to show table as columns in mobile? use mobile view with cell wrap as blocks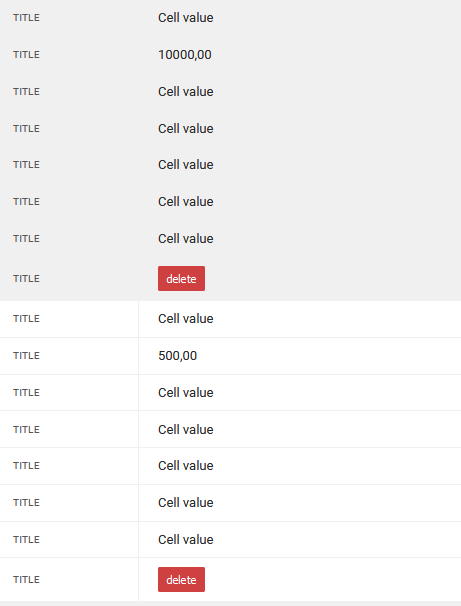 Add sticky header or footer in your table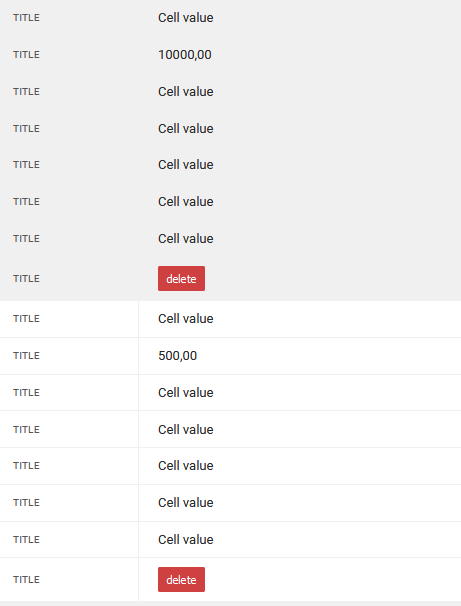 Two color theme included, its very easly to modify own. Just use LESS or SASS compiler.
All of this feature will turn on by just add class attribute! With no JS, Pure css magic.
New
0 sales • Released: Jun 12, 2020, 08:41 PM
Table Fluid - complete Table style for mobile and pc with columns slider - pure CSS, LESS, SASS
Top Features
• colored table
• columns
• expandable sections
• hoverable table
• less
• mobile table
• pure css
• responsive table
• sass
• sticky header
• table
• table grid
• table slider
• table style
Compatibility
High Resolution: No, Compatible Browsers: IE11, Firefox, Safari, Opera, Chrome, Edge, Software Version: CSS3
Attributes
compatible-browsers
IE11,Firefox,Safari,Opera,Chrome,Edge
demo-url
https://formir.io/plugins/table-fluid/index.html
source-files-included
HTML,CSS,LESS,Sass
video-preview-resolution
null