•

•

Team Meets Android + Web Video Conference & Webinar Solution Arabic Language

Product Details
Team Meets – The Complete Video Conference & Webinar Solution – Arabic App.
The App is in Arabic Language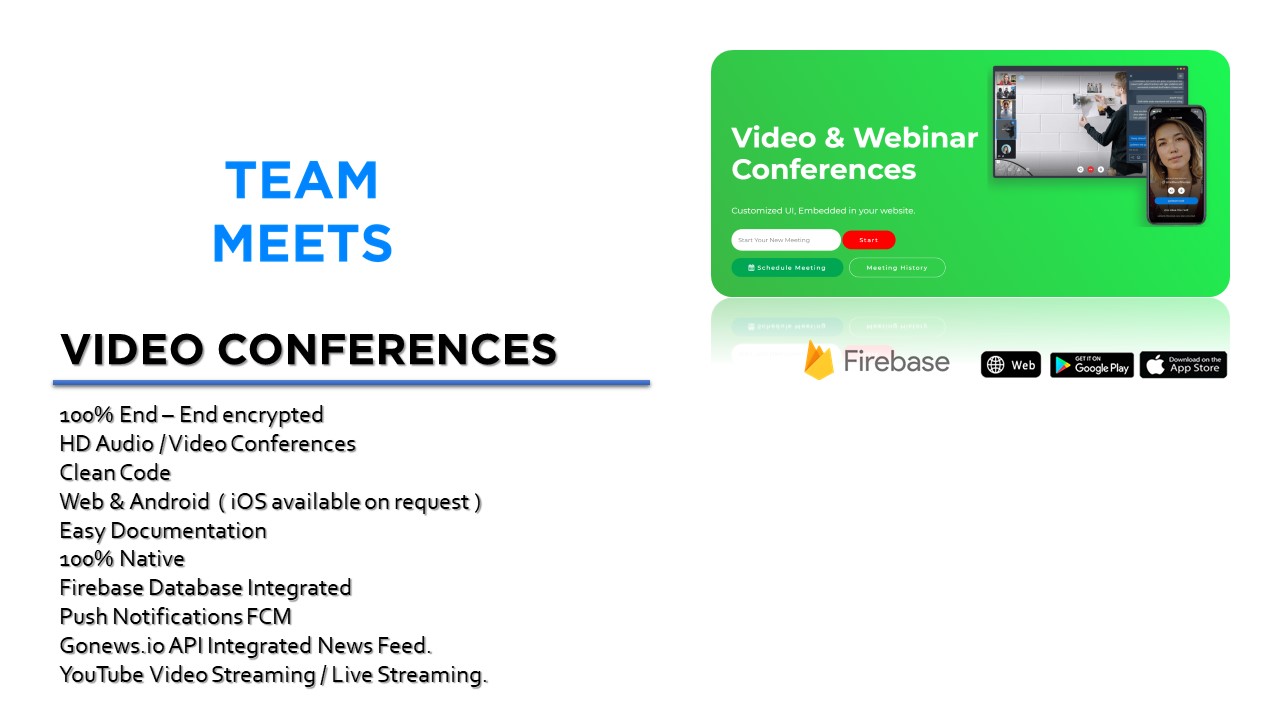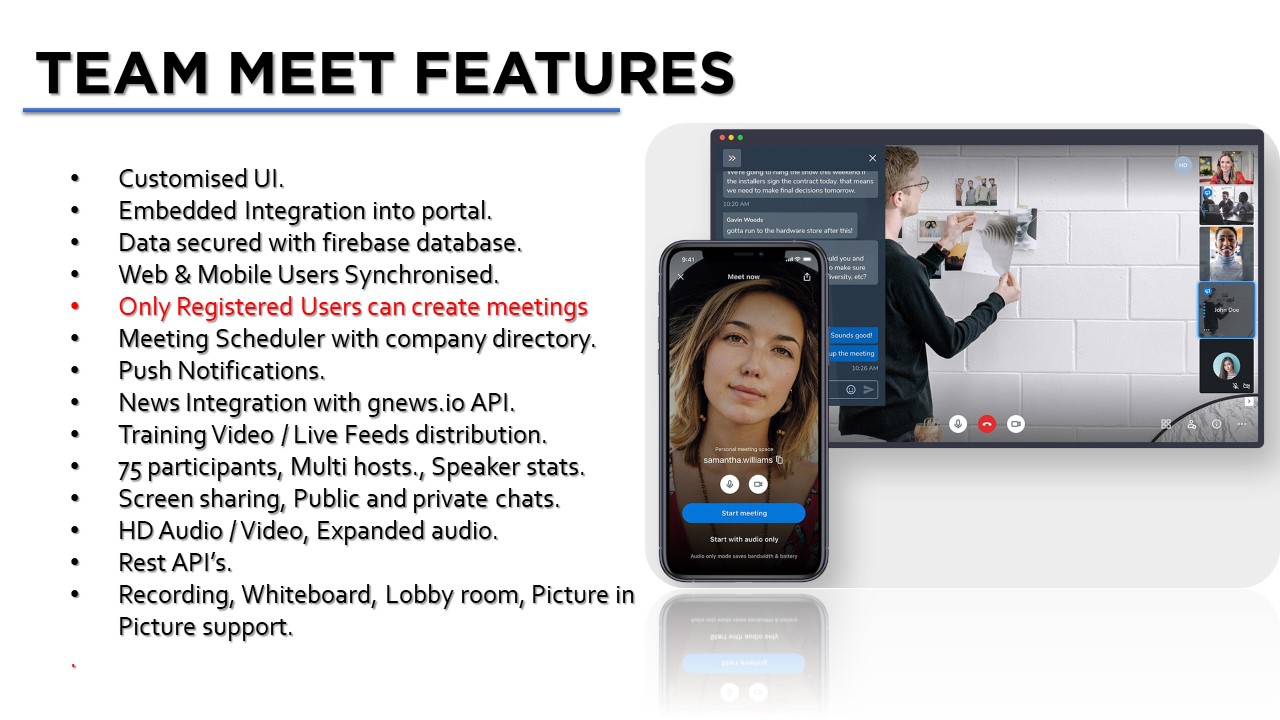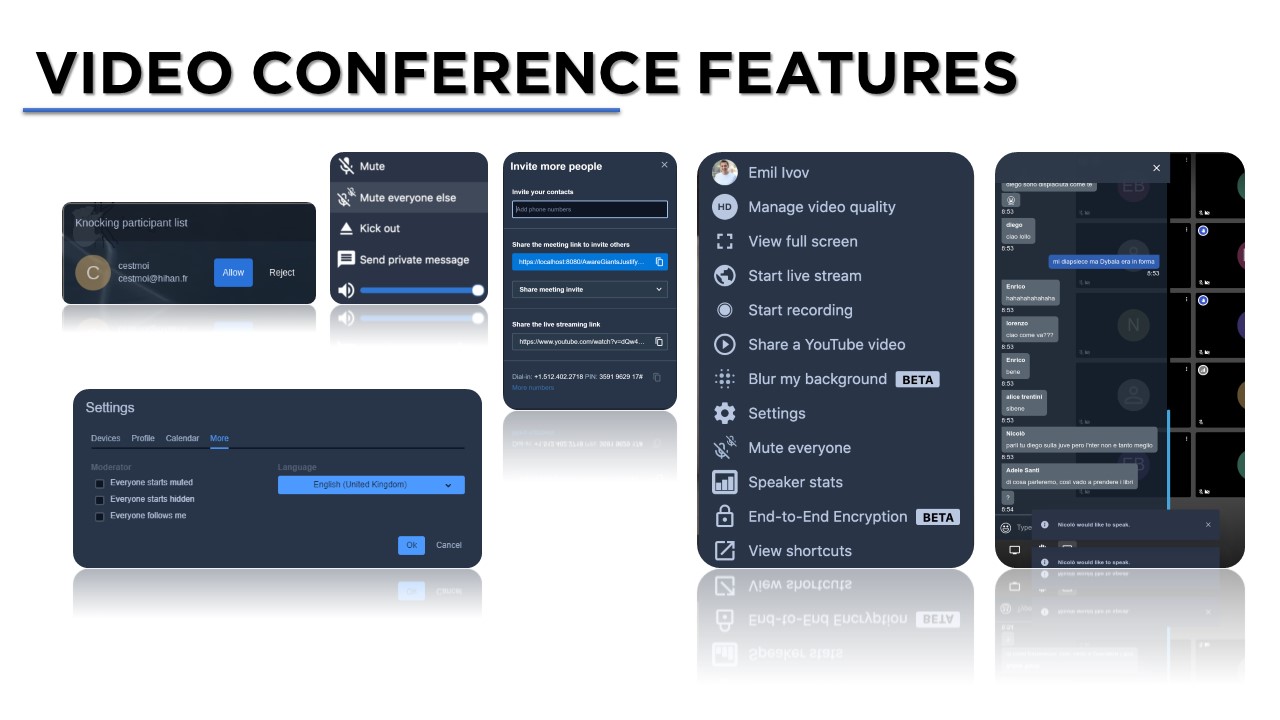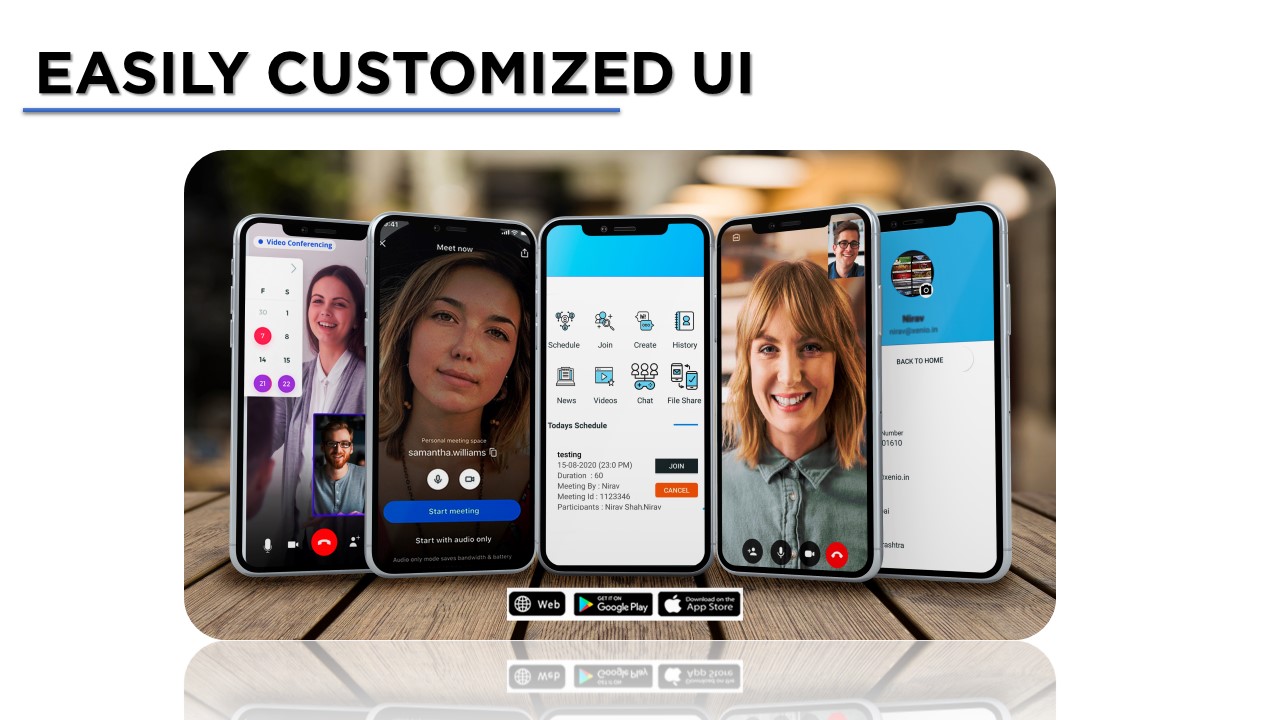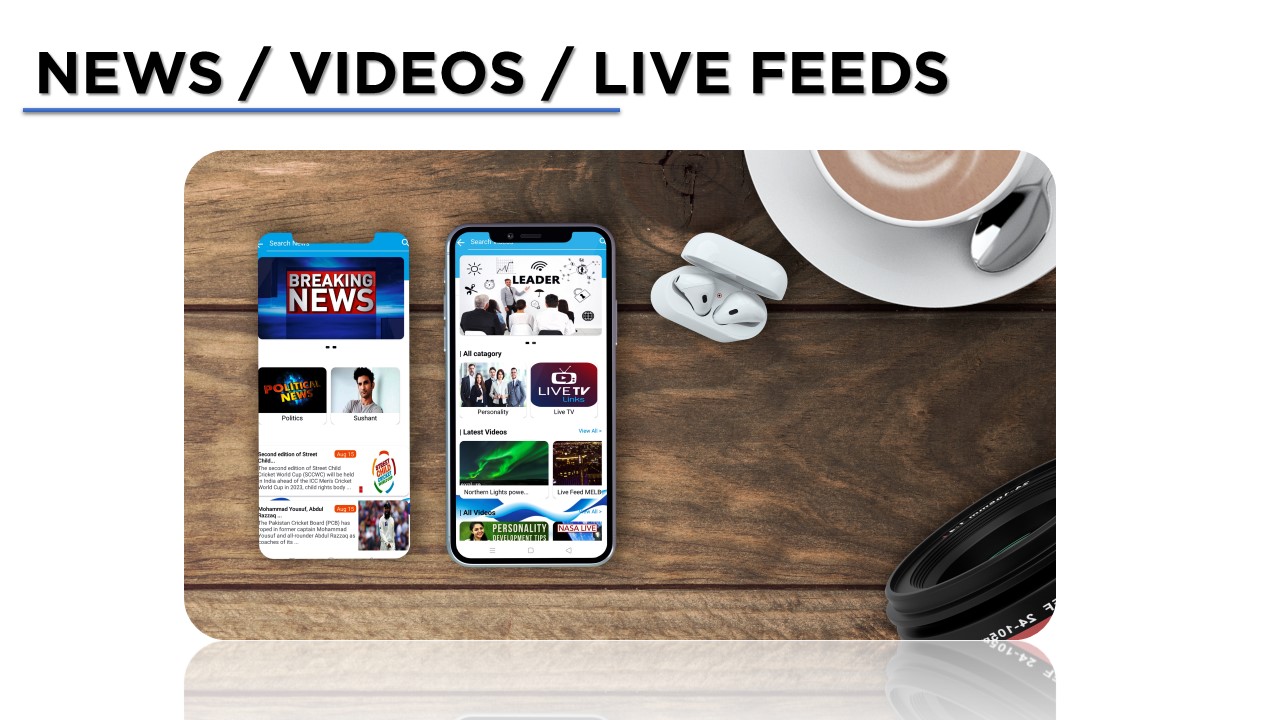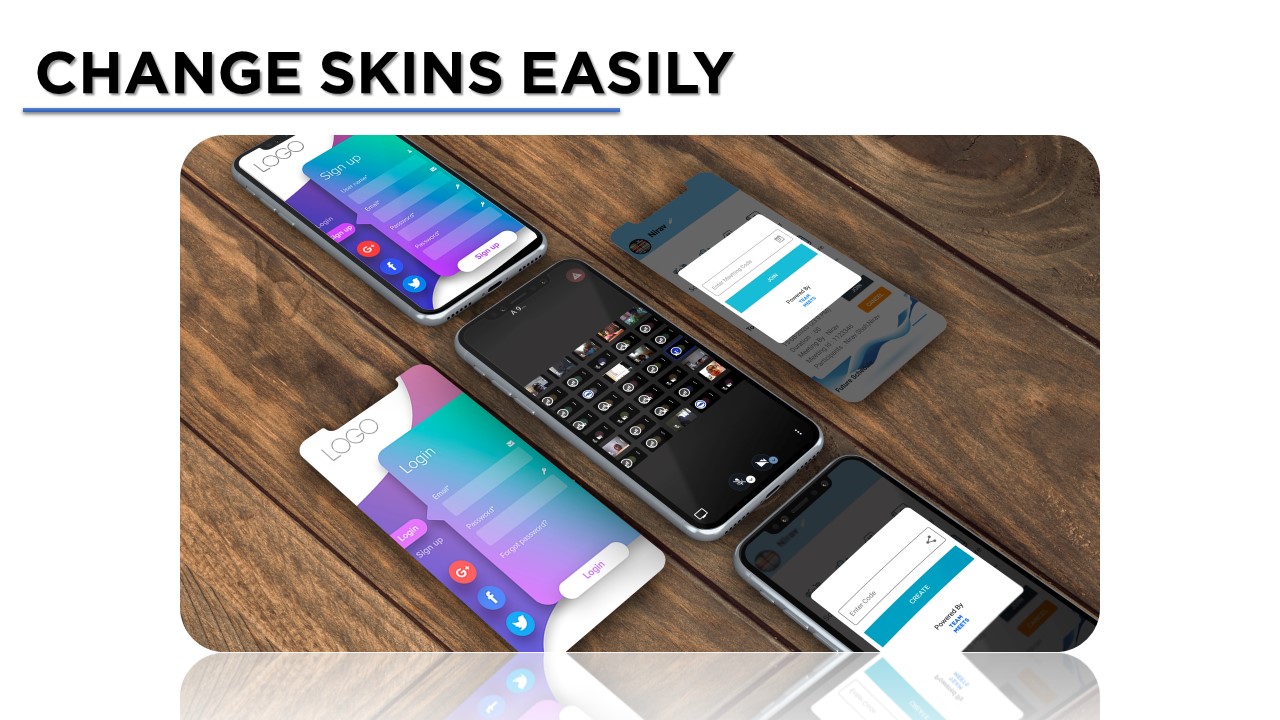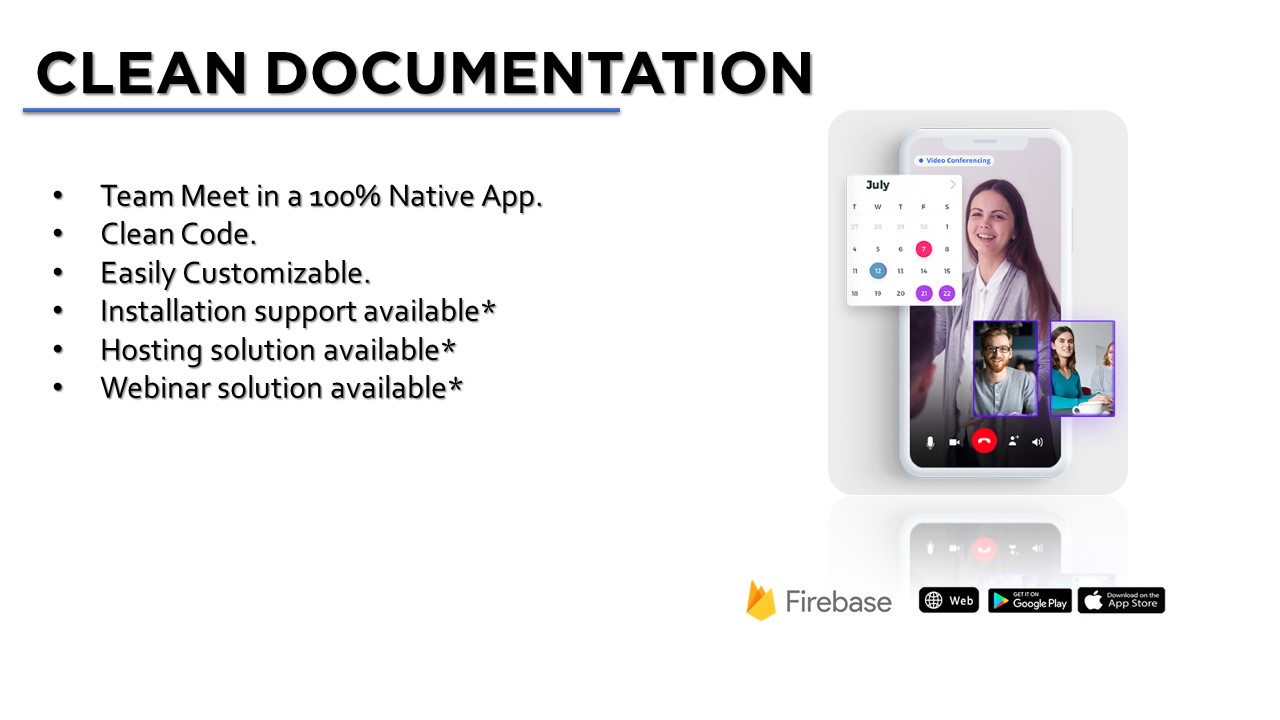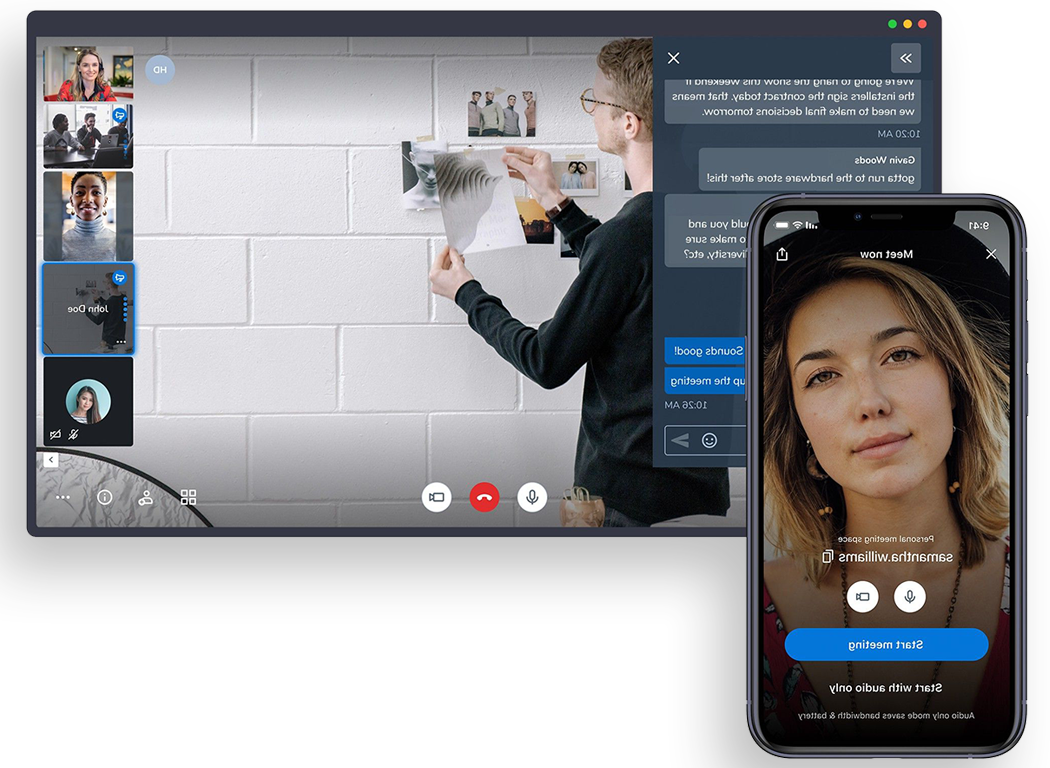 100% End – End encrypted
HD Audio / Video Conferences
Clean Code
Web & Android  ( iOS available on request )
Easy Documentation
100% Native
Firebase Database Integrated
Push Notifications FCM
Gonews.io API Integrated News Feed.
YouTube Video Streaming / Live Streaming.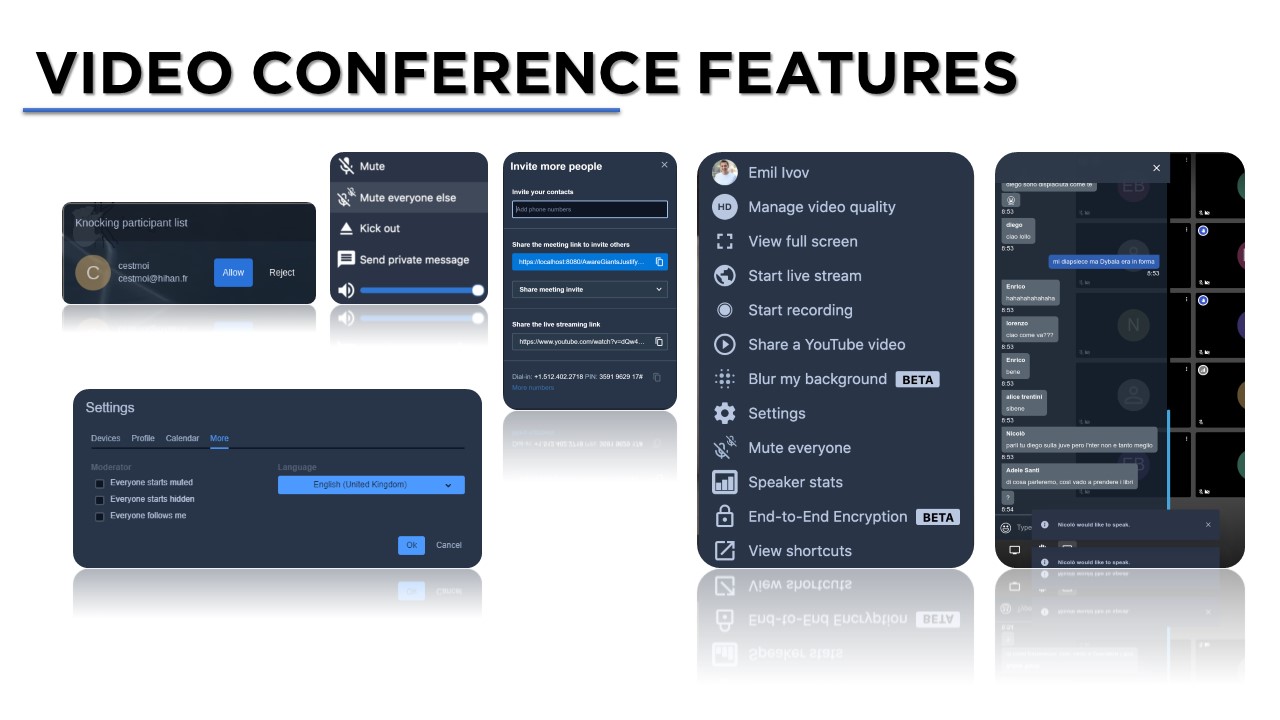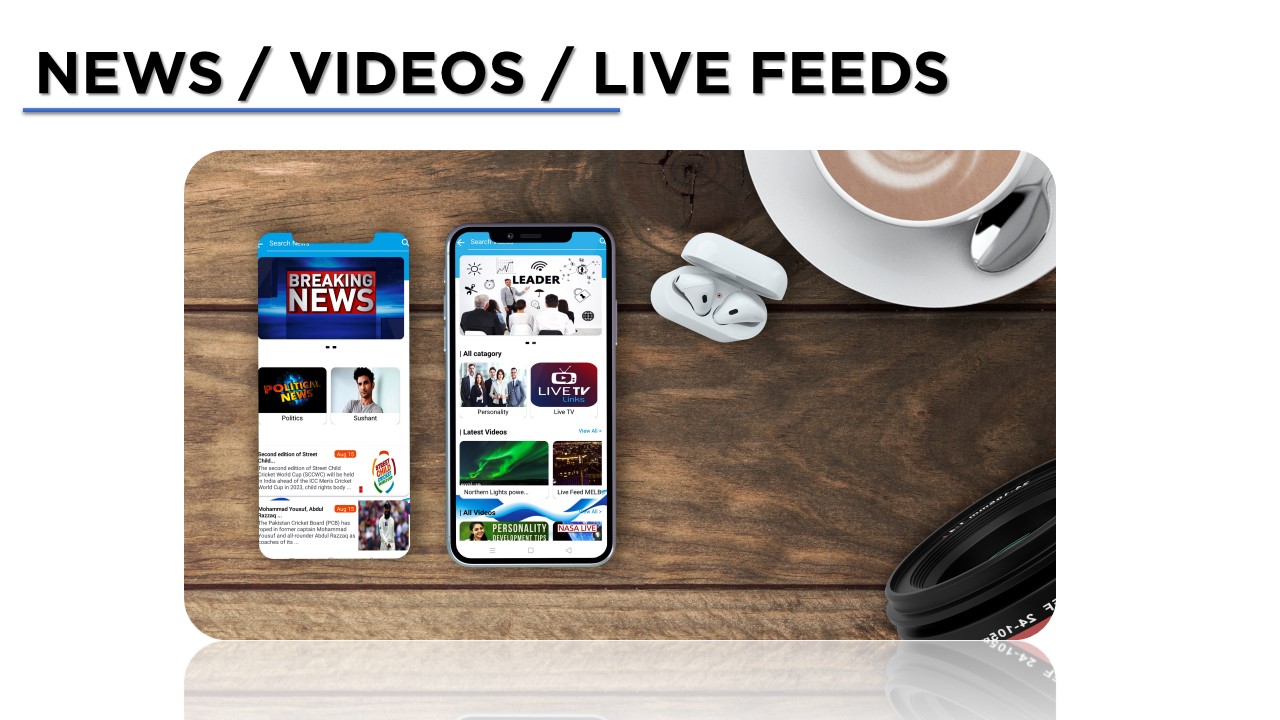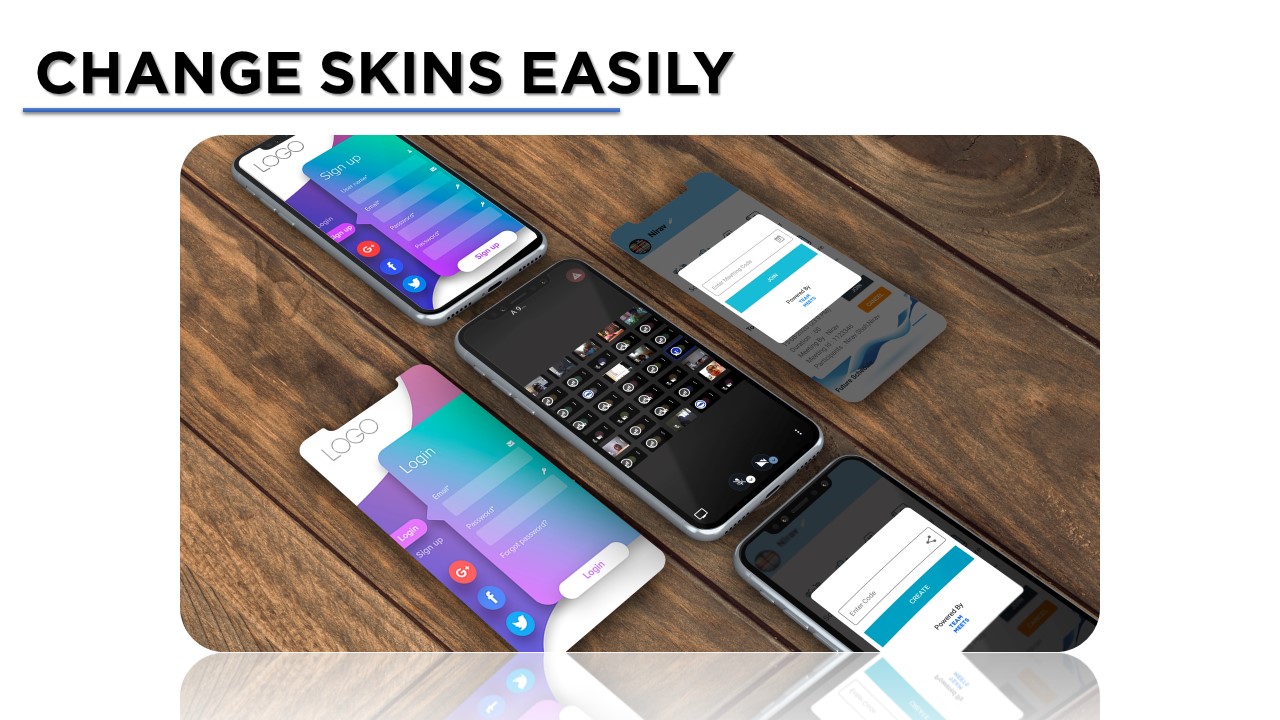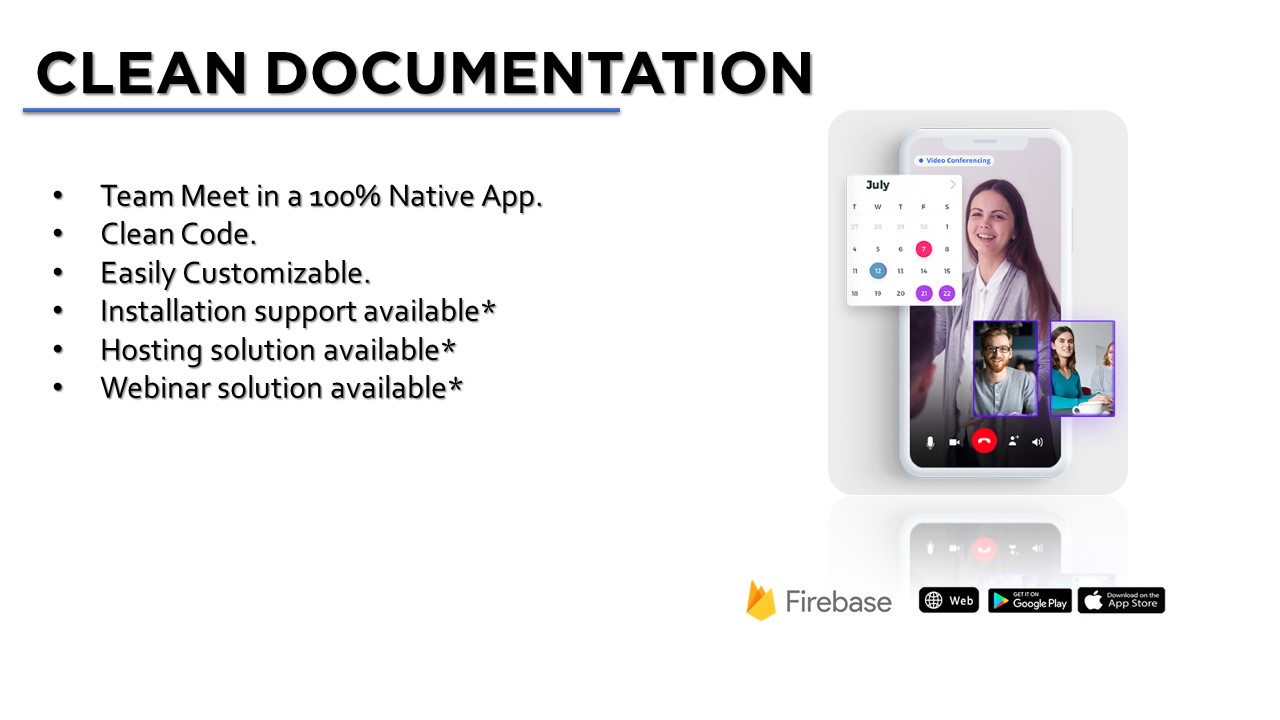 Webinars Modules available for integration on OWN website – As Customisation.
Add on Services:
Installation.
Skin Customisation.
Webportal Integration.
Web Login: https://admin.xenio.in
Login: admin password: 123456
For users – Register New Account.
For Support email support@xenio.in 
New
0 sales • Released: Aug 24, 2020, 09:43 PM
Team Meets Android + Web Video Conference & Webinar Solution Arabic Language
Top Features
• bigbluebutton
• google meet
• jitsi
• online education
• Team Meeting
• video call
• video collaboration
• Video Conferencing
• webinar
• zoom clone
Compatibility
Software Version: Android 9.0, Android 8.1, Android 8.0, Android 7.2.x, Android 7.1.x, Android 6.0
Attributes
compatible-software
Android 9.0,Android 8.1,Android 8.0,Android 7.2.x,Android 7.1.x,Android 6.0
demo-url
https://admin.xenio.in
mobile-files-included
.apk,.java,.xml,JavaScript JS,CSS,PHP,HTML
video-preview-resolution
null