•

•

WooCommerce Product Table

Product Details
WooCommerce Product Tabe plugin can turn products to a beautiful user-friendly table. Perfect for product list views, order forms, wholesale, product catalogues & more.
Responsive effective table of the selected products will be created automatically due to your requirements.  No coding required.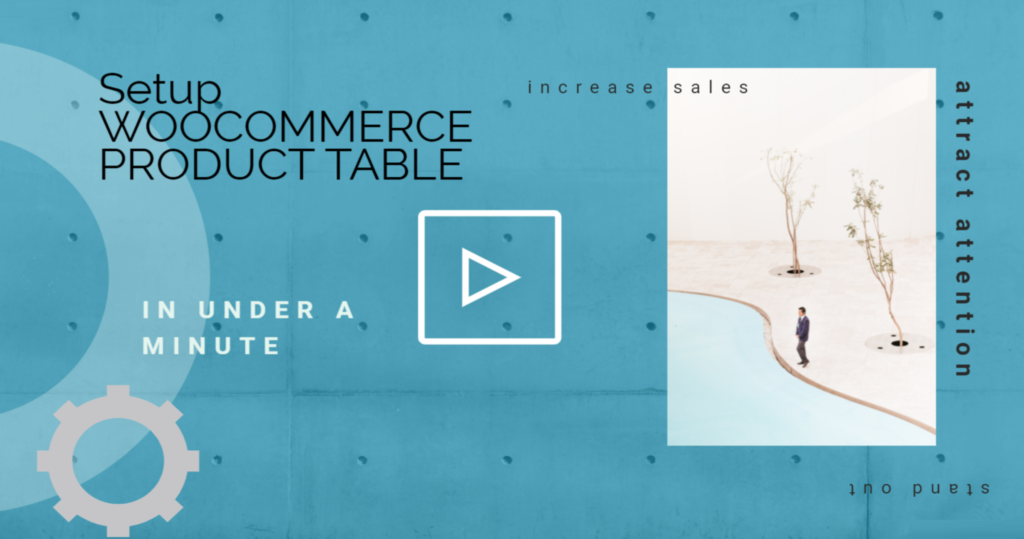 WooCommerce Product Table gives you full control over the properties displayed in the table.
THE BEST PRODUCT TABLE PLUGIN FOR YOUR WOOCOMMERCE STORE WITH AWESOME FEATURES FOR BOTH YOU AND YOUR CUSTOMERS
User-friendly and self-explanatory administration panel.
No coding or shortcode method required
20 different columns to display any product info:  Thumbnails, Name, Featured, SKU, Categories, Attributes, Tags, Summary, Rating, Stock status, Date, Price, Buy, Sale price dates, Short description, Sales, Downloads, Product link, Custom taxonomy.
Built-in filters by attribute, category, tag, price, custom taxonomy
Server-side Processing  for large tables
Live Preview
Display private products
Flexible design settings
Add products automatically
Compatibility with Advanced Custom Fields,  Custom Post Type UI, Measurement Price Calculator


COMPATIBLE
We advise you to try the free version before purchase to make sure the plugin will work perfectly on your site. If you find our Product Table is not compatible with some common plugins. Please let us know, we will check if it is possible to make them compatible.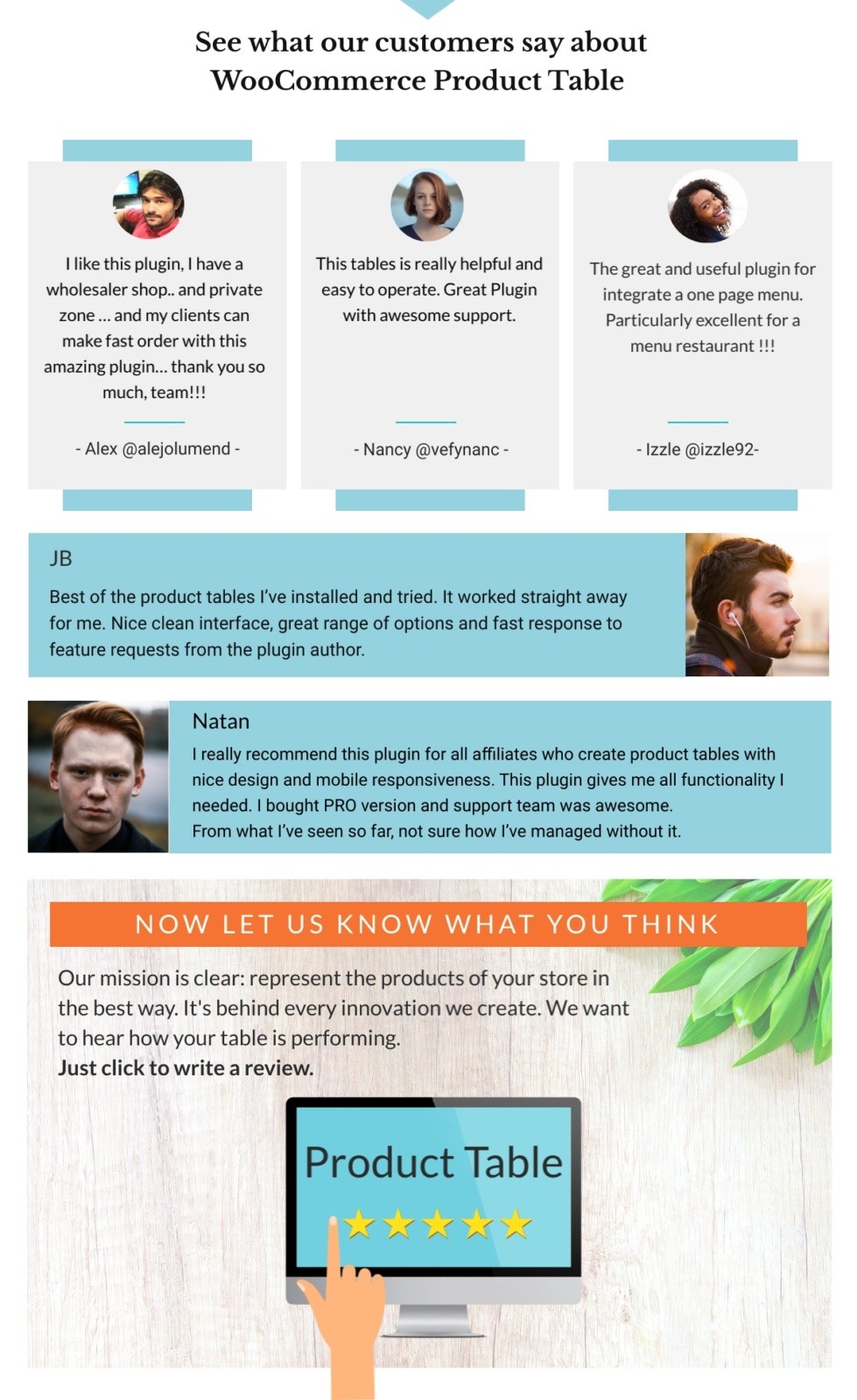 New
0 sales • Released: Jan 29, 2020, 11:09 PM
WooCommerce Product Table
Top Features
• bulk order form
• product catalogue
• product list
• product table
• product table listing
• product variation table
• quick order form
• woo product table
• woocommerce list
• woocommerce product table
• woocommerce table
Compatibility
Gutenberg Optimized: No, High Resolution: No, Compatible Browsers: IE9, IE10, IE11, Firefox, Safari, Opera, Chrome, Edge, Compatible With: Beaver Builder 2.0.x, Elementor, WooCommerce 3.8.x, WooCommerce 3.7.x, WooCommerce 3.6.x, WooCommerce 3.5.x, WooCommerce 3.4.x, Software Version: WordPress 5.3.x, WordPress 5.2.x, WordPress 5.1.x, WordPress 5.0.x, WordPress 4.9.x, WordPress 4.8.x, WordPress 4.7.x, WordPress 4.6.1, WordPress 4.6
Attributes
compatible-browsers
IE9,IE10,IE11,Firefox,Safari,Opera,Chrome,Edge
compatible-software
WordPress 5.3.x,WordPress 5.2.x,WordPress 5.1.x,WordPress 5.0.x,WordPress 4.9.x,WordPress 4.8.x,WordPress 4.7.x,WordPress 4.6.1,WordPress 4.6
compatible-with
Beaver Builder 2.0.x,Elementor,WooCommerce 3.8.x,WooCommerce 3.7.x,WooCommerce 3.6.x,WooCommerce 3.5.x,WooCommerce 3.4.x
demo-url
https://woobewoo.com/plugins/table-woocommerce-plugin/
source-files-included
JavaScript JS,PHP
video-preview-resolution
640x360